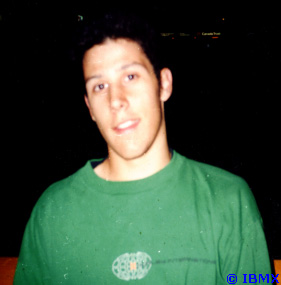 Name: Glen Hoerdt

Nickname: ßû©KwHêÅT

DOB: February 23, 1984

Hometown: St.Catharines, Ontario, Canada
Riding Since: 1998

Bike: Standard STA500

Bio: You know those types of riders that seem to learn tricks so easily and will try anything in front of them, pulling it first try. Well, that personality suits Glen perfectly. It doesn't matter what it is, Glen will try it. If he doesn't pull the trick smooth like butter, he'll get right back up and go at it again. He doesn't know any better, he only knows the best. While busting some of the craziest shit to ever go down in the Falls, he progresses the level of riding at a rapid pace, that it blows your mind that someone can do so much with so little difficulties. Glen attacks obstables with alot of speed and technicality, making it very impressive to watch. When his bike isn't broking, Glen can be found ripping the street of the falls or tearing through rythem at the trails!