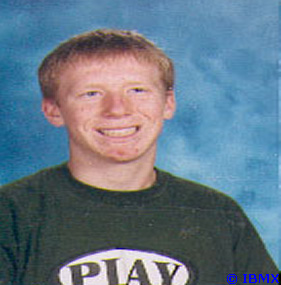 Name: Jay Simon-Cumming

Nickname: Keebler

Bmxboard Name: bmxbanditfullofhate

DOB: March 29, 1985

Hometown: Fenwick, Ontario, Canada
Riding Since: 1997

Bike: S&M NG Warpig

Bio: When I first saw Jay ride, I was like where the %&*! did this kid come from. Jay combines a unique style of its own. He has madd skills on a bike, whether he is crankflipping everything he does or pulling Butcher's signature X-up grind. This kid can rip anything in front of him - Dirt, Ramp and Street! He is the mini ramp DESTROYER!